Oscar DeVries, CIC*, LUTCF
Founder& President
Business Insurance Specialist
Email
Bio:
Oscar has spent more than 45 years serving his clients and building The Insurance Connection into the customer service-oriented agency it is today. His personality and willingness to do what it takes to serve the customer is the secret to his success. Oscar is an expert agent in finding the perfect coverage for any business large or small that has unique needs. His background and knowledge speak for themselves when he meets with prospective clients. Oscar, originally a "farm boy," hails from northwest Iowa. He is the proud father of 5 children, 10 grandchildren and 2 great grandchildren…and counting! He enjoys riding his Harley Tri Glide in the Hills, hunting and fishing.
Lori DeVries
Vice President
Health Insurance Specialist
Email
Bio:
Lori started her career as a health insurance agent at The Insurance Connection in 1997. She currently sells all lines of health insurance for both individuals and groups. Lori strives to learn what clients' individual needs are so she can find the appropriate coverage that works best for them. She enjoys helping her customers and in doing so has built many positive relationships with them. When Lori is not at work, she enjoys spending time with her grandchildren, taking care of her Welsh Corgis, Max & Howard, and sewing.
Alice Johnson
Business Insurance Specialist
Email
Bio:
Alice joined The Insurance Connection in 1983. She has many years experience in both personal lines and commercial lines insurance. Alice has completed the CISR and ACSR designations through The National Alliance for Insurance Education & Research. She works diligently at giving customers the service that is deserved. Alice grew up in Howard, SD and has lived in Sioux Falls for 40 years. She is married to Myron Johnson and they are the parents of six grown children. There are 15 little people who call her Grandma! Alice is active at Hope Community Church. She sings harmony with the praise & worship group.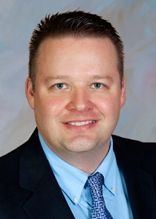 Jeremy DeVries
Business Insurance Specialist
Email
Bio:
Jeremy started working in the insurance industry in 2009 when he joined The Insurance Connection staff. He is licensed in all lines of insurance and spends most of his time working with commercial/business customers. His goal is to provide the right protection to his clients' businesses. He enjoys tailor-making policies for each business and can do this with the wide variety of insurance companies available at our agency. Jeremy grew up in Sioux Falls and is the proud father of two boys.
Gavin Van Zee
Auto & Home Insurance Specialist
Email
Bio
: Gavin started his insurance career in 2009 at Rocky Mountain Insurance Specialists in Denver, CO, and has been with The Insurance Connection since April 2010. Gavin has completed his CISR designation through The National Alliance for Insurance Education & Research, and is part of the personal lines side of the business, which includes home, auto, umbrella, motorcycle, boat, ATV, and RV insurance. His goal is to find his customers the best policy he can get for them at the most competitive price. He grew up in Highmore, SD and is a graduate of The University of South Dakota with a bachelor's degree in Business Management.
Rochelle Schiebout
Health & Life Specialist
Personal Lines
Email
Bio:
Rochelle joined The Insurance Connection in late 2013 and has 20+ years of experience in auto, home and life insurance. She is dedicated to providing outstanding customer service and getting to know you in order to provide you with a custom insurance package to meet your specific needs. Rochelle is married, has two married children and four grandsons. She sings on the Praise Team at church as well as heading up the outreach at two local assisted living facilities. In her spare time, she enjoys gardening, cooking and knitting.
Monica Larsen
Auto & Home Insurance Specialist
Email
Bio:
Monica has been working in the insurance industry since 1995, and joined the Insurance Connection staff in August of 2017. She has served as an administrative assistant in facilities, as a broker service rep in marketing, and as an independent health insurance agent. Monica is mom to Spencer, who attends Harrisburg High School, and Ashton, who, along with his wife, has recently moved back to the area from Georgia. In her spare time, Monica enjoys home remodel projects, such as drywalling, mudding, taping, texturing and painting, tiling floors, decorating, landscaping, gardening and refinishing furniture. She also enjoys fishing, hunting, and camping.
Kristi Hahn
Business Insurance CSR
Email
Bio:
Kristi started working in insurance in 2001 and joined The Insurance Connection in 2005. She is a graduate of Minnesota West Community & Technical College with a focus in administrative support. She is a Commercial Lines Customer Service Representative and works with efficiency to keep our agency as up-to-date on customer files as she can. Kristi has been married since 2001 and became a proud mother in 2009.
Rhonda Koch
Business Insurance CSR
Email
Bio:
Rhonda has worked in the insurance industry for over twenty-five years, after having worked at an insurance agency in Salem, SD for more than twenty-four of those years. After moving to Sioux Falls in July of 2015, Rhonda came to The Insurance Connection in October, 2015. Rhonda has worked in both the personal and commercial lines of insurance since becoming a licensed Crop insurance agent in 1997. She has been licensed in Property & Casualty insurance since 2000. Rhonda has been married to Ken Koch since 1980 and they have two grown sons, Justin & Kyle. They have one grandson, Ethan, who has brought much joy & happiness to their lives. Rhonda & Ken are members of St. Katharine Drexel Church and they are enjoying getting involved in their church community.
Lois Van Hofwegen
Business Insurance CSR & Agent
Email
Bio:
Lois has been in the insurance industry for 43 years, and joined The Insurance Connection in August of 2017. Lois has previous experience as a CSR and agent, and has also worked in underwriting and marketing, and most recently served as an underwriter and agent in Brandt, SD. Lois enjoys learning new things and finds that there is always something new to learn in the insurance business. She and her husband, Lawrence, have two grown children, Sheila & Travis, and two grandchildren. They love being grandparents and spending time with family. Lois enjoys gardening, hiking, walking her dog, swimming, camping, fishing and going for pontoon rides on the lake.
Sara Lindholm
Customer Support Specialist
Email
Bio
: Sara is likely to be the first person you'll talk to when you call or come through our doors. She takes great care of our office, and works hard to ensure that our customers' questions are answered and their needs are taken care of. Prior to joining The Insurance Connection staff in early 2018, Sara worked in customer service for 14 years, most recently as an executive office assistant, specializing in Medicare as well as life and health insurance. A native of Kimball, SD, Sara has been married to her husband, Troy, since 2011, and has three children and three step children. She enjoys baking, cooking, swimming, archery, horseback riding, fishing, and camping.
Melissa Renshaw
Personal Lines Support/Marketing Services
Email
Bio
: Melissa came to The Insurance Connection in 2012, bringing over sixteen years of customer service experience. She is part of our personal lines team, and strives to give our clients and their policies the same attentiveness and accurate care that she would want for herself and her family. She also enjoys maintaining the TIC's website and social media, as well as creating visual media for the agency. Mel grew up in Sioux Falls and majored in English and Journalism at Augustana College. She has one husband and two kids.
Maxwell Smart DeVries
Office Dog

Bio: Born in 2010, Max has a warm heart and short legs. He's always eager to greet all dog-loving clients of The Insurance Connection! Stop in the agency and he'll be happy to make sure we get you a quote on any insurance you may need! (Those who are not dog-lovers, please know he'll happily stay in his crate while you're in our office.)
*CIC, The prestigious Certified Insurance Counselor (CIC) designation signifies a higher professional level of experience and competence.

**CISR, Certified Insurance Service Representative.